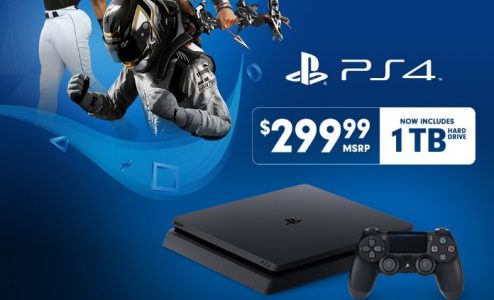 If you live in North America, it's now much cheaper to buy a 1TB PS4 Slim model. They have released the console for an attractive price of $299.
PlayStation announced over on Twitter: "Arriving on store shelves this month: new slim PS4 system featuring a 1TB internal HDD for $299.99 MSRP!"
To put this into perspective, the price is the same as a Nintendo Switch console in North America. This is a bargain if you have not yet bought Sony's console.
2017 has been a decent year for Sony with many great exclusives. You can get the likes of Gravity Rush 2, Nioh, Horizon: Zero Dawn, Yakuza 0, Persona 5 and more. Not to mention you can look forward to future first party and third party games with the likes of Gran Turismo Sport and Star Wars Battlefront 2 coming out later this year.