Puyo Puyo Tetris (Switch) Review
Good: Four-player multiplayer, Huge single and multiplayer modes, Makes full use of the Switch
Bad: Adventure mode can be hard, Tutorial could be better, Matchmaking doesn't seem to have restrictions
User Score
10.0
(1 votes)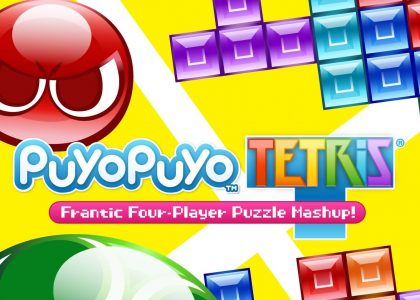 Puyo Puyo and Tetris aren't too different and have long histories. The two puzzles games have tried new ideas, implemented multiplayer elements and plenty more. So when Puyo Puyo Tetris was announced, it wasn't too surprising. Sure the two series are quite different, but their core is very similar. With several modes, online and offline multiplayer and even a story mode, is Puyo Puyo Tetris a must or is it another lame crossover?
Puyo Puyo Tetris has a bunch of modes, but none is more important than lessons. This mode explains the mechanics of both games, in a way that anyone can understand. The nine lessons are broken up into puyo puyo, tetris and fusion, with each category having a beginner, advanced and expert level. Those familiar with these games probably don't need lessons, but they go over basic elements, like how attacking works. The downside is even the expert category isn't going to explain how to be an expert, which is where adventure comes into play.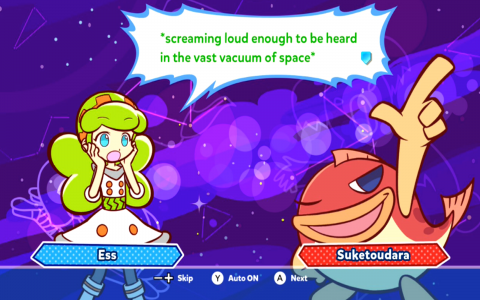 While the lessons cover basic elements, like how to spin, chaining and the requirements to get a tetris, adventure mode is Puyo Puyo Tetris' story mode. The story is quite straightforward. The world of Tetris and Puyo Puyo are coming together and the two groups need to find out what is going on. Most of the story is quirky dialogue and silly characters, not unlike the Neptunia series, making for an amusing experience. However, the real highlight isn't the story, but the stages.
Adventure mode has 100 stages devoted to teaching you how to play Puyo Puyo Tetris. Every level has a requirement, be it score however many points, destroy a set number of lines, achieve such and such level and so forth, with each one having three tiers. One star is for beating the level, with two and three stars requiring much points or clearing within a set amount of time. Some of these can be difficult, as can the levels themselves, which don't need to be completed to progress. After a couple failures you get the option to simply skip the level. This prevents people from giving up too quickly or getting stuck for too long.
Puyo Puyo Tetris (Switch) Review

,