The Disney Afternoon Collection Review
Good: Brilliant interface, New modes, Darkwing Duck
Bad: Straight ports, Suffers from many problems of the past, Games aren't very long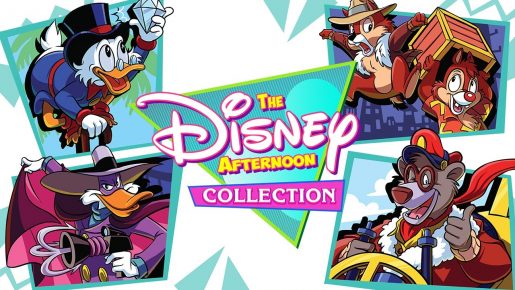 Back in the early '90s, Disney created an animation block called The Disney Afternoon. Even though the block was nothing particularly special at the time, those who grew up on it have a certain fondness for DuckTales, Darkwing Duck and to a lesser extent, TaleSpin and Chip 'n Dale Rescue Rangers. So much so that DuckTales got a remaster a few years ago, along with a series set to launch this summer. In honor of the fans and upcoming series, Disney decided to bring back these beloved games in The Disney Afternoon Collection. With six games from four extremely popular series, is it a nostalgia overload or just nostalgia.
The Disney Afternoon Collection offers players six games to experience. These include DuckTales 1/2, Darkwing Duck, Chip 'n Dale Rescue Rangers 1/2 and TaleSpin. Each of these games are the original versions, meaning it doesn't include the remaster of DuckTales and includes additional modes and features.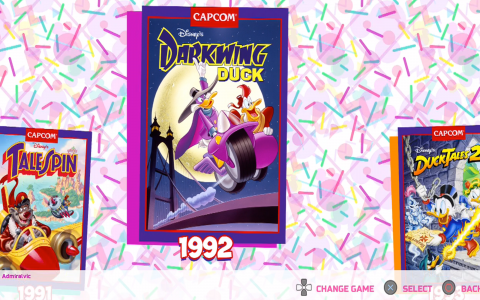 DuckTales is somewhat traditional platformer, with bosses and several mechanics that make use of Scrooge's cane. Since it's an older game, there are secrets to find, odd mechanics to figure out and an interesting experience all around.
Darkwing Duck is little more than a reskin of Mega Man. You fight enemies using a gas powered gun, there is plenty of platforming and pick ups along the way. Out of the six games it's probably the hardest, mostly due to tricky mechanics and harsh jumps.
TaleSpin takes a page from games like Gradius, offering an on-rails shooter. It starts off with clunky controls and limited combat potential, but purchasable upgrades solve most of these issues.