I Am Setsuna (Switch) Review
Good: Can be Played On the Go, Memorable Characters, Captivating Storyline That Starts Off Predictable, Classic JRPG Gameplay
Bad: Still Monotonous Pacing, BGM Can Get Annoying, Same Exact Game as the PS4 Version
User Score
10.0
(3 votes)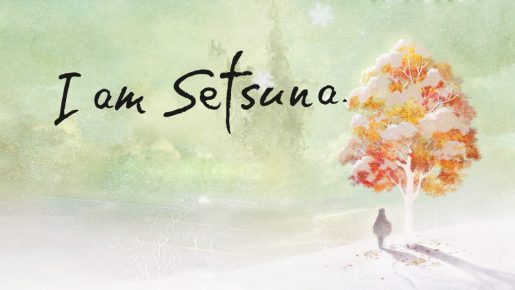 I Am Setsuna is one of my most favorite JRPGs that was released last year on the PS4. Hoping that it would go portable on the PS Vita or Nintendo 3DS as playing this kind of game on-the-go is always a plus, the game has now been ported to the Nintendo Switch. Playing through the game for the second time around is great since I can now get my old-school RPG fix anywhere I want thanks to the portability of the Switch.
The game starts off with Endir, a mercenary who is hired to kill a girl named Setsuna, a sacrifice who will go on a pilgrimage to save the world. Unfortunately, things don't go as planned for Endir as instead of killing her, he is then given a task to be her bodyguard and join her. Joining Setsuna and Endir are several more characters that make the story more interesting as you progress. Compared to other classic JRPG games, I Am Setsuna follows the simple, yet satisfying storyline that gets interesting as players go deeper into the story. It may be predictable but there are some unexpected plot twists that surface. Yes, the cast that joins the entourage all have captivating stories to share and they really make a big contribution in shaping the overall narrative.
To get players engaged in the storytelling and narrative, there are parts where Endir will have to make a choice. Unfortunately, regardless of the choices that you pick, it really does not alter how the story goes. Even choosing a different piece of dialogue does not change the course of the story or you actions. It would've been great if your choices actually made a difference to the outcomes of the characters.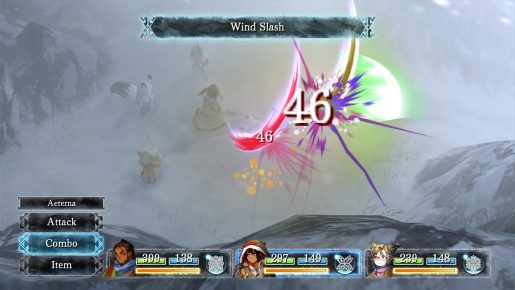 Content wise, there's supposed to be an exclusive DLC releasing sometime in April in Japan. It's a Battle Arena that allows players to acquire battle data from other players and battle them to get rewards. It's unsure if the North American version will get it, but it's very likely to happen.
As for its gameplay, it does offer the Active Time Battle system that everyone is accustomed to if they played the classic Final Fantasy games or Chrono Trigger. For new generation gamers who never had a chance to play those games, this may be a huge turn off, but for myself, it was really a good feeling seeing this feature return to the game. The downside of the Active Time Battle system is that every battle can take a long time as you have to wait for your turn. When it's your turn to attack, you will have to choose your action and the ATB gauge will start filling up again. Luckily, there are no random encounters as the enemies are on screen and can be avoided.
The skills or tech that Endir and other characters uses follow the traditional JRPG style. Each character has unique skills or magic that they can use. Some who are compatible with each other can team up to do a joint attack to make it more powerful. As with skills, a MP will be used, so it's important to have a stock of potion that restores MP. In terms of learning skills or magics there is this thing called "Spritenite" that you can obtain by selling certain items dropped by monsters. Finding this NPC that gives out Spritenite will allow you to sell these items and exchange it for a Skill that Setsuna or other characters can use.
I Am Setsuna (Switch) Review

,