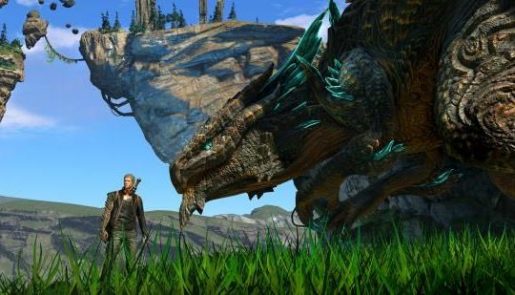 Multiple reports are coming in that the Xbox One exclusive Scalebound might have been cancelled. It was supposed to be out later this year.
According to reports from both Eurogamer and Kotaku, multiple sources tell them that development for Scalebound in in trouble at the moment. The reports also say that Microsoft and Platinum Games have parted ways meaning the game has been cancelled altogether.
The trouble has been brewing because of the continued delays and heavy workload of the game. It appears the title was too ambitious for them to complete. Cancellation might be the best route to avoid the game entering development hell.
Kotaku reached out to Microsoft for an official statement. All they said is that they will share information soon. They didn't deny or confirm the news, which is not really a good sign.
The game was supposed to be out in 2016, but was delayed until 2017. Now it appears Scalebound will never be released. It's unknown at this time if another developer will resume development duties. It seems unlikely at this point though.
Update: It appears the game has now been cancelled officially. A Microsoft spokesperson said to Polygon": "After careful deliberation, Microsoft Studios has come to the decision to end production for Scalebound"