LucidSound LS20 & LS30 Gaming Headsets Review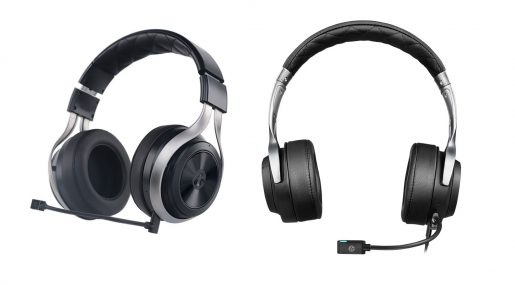 LucidSound is the new kid on the block when it comes to names in the gaming audio market, but the company is looking to shake things up. Gaming headsets typically have a Tron style look, sharp straight lines and often on the bulky side. LucidSound is here to say you can have great audio and an elegant looking from the same headset.
While the company is relatively new, the LucidSound team has come together from some of the longstanding names of the market, such as Tritton, Turtle Beach and Mad Catz. The audio quality has followed the team but the usual bulky housing for the headsets has been left behind. There are three headsets in the current range the LS20, LS30 and LS40, increasing in price as you move up the range. Note that the latter, the LS40, is currently only available in North America. This being said LucidSound has revealed that they will be bringing the LS40 to UK and EU markets in the very near future.
We were fortunate enough to test out both the LS20 and LS30 headsets, across the holiday period. Both headsets setting the bar very high, for all the right reasons. The LucidSound team has previously commented they wanted to make "something beautiful" as well as offering "best-in-class audio". The LS20 and LS30 both achieve this whilst being designed for two different sets of gamers.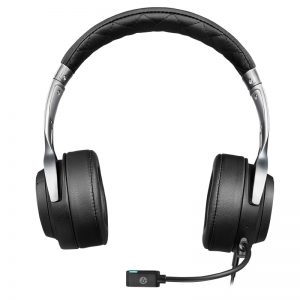 The LS20 offers the top quality audio and the striking visual style of the LucidSound brand. Slightly smaller in design the LS20 is more portable than the LS30. Despite the lower price point of £89.99/$99.99, you can tell the quality of the device as soon as you open the box. Aside the visual design the headset feels lightweight, at the same time as feeling solidly built. Consequently, this is a headset you will not only be happily seen wearing, but one that is robust enough to handle being worn out and about.
When out and about the LS20 can be used even after running out of charge. In the unpowered mode the sound quality isn't quite as rich. Nevertheless, the headset does a good job at remaining crisp and relatively bassy; naturally depending on your music choice. This is part of a threefold reasoning of why the LS20 is a great day to day portable headset. It can run unpowered, as mentioned above it is smaller than the LS30 and it is compatible with pretty much any platform you can throw at it. This hybrid headset doesn't mind which side of the "console war" or smartphone operating fence you sit on. It works with the Xbox One, PlayStation 4, PC, Nintendo 3DS, PlayStation Vita, iOS devices and Android smartphones.