Super Mario Maker 3DS Review
Good: Infinite Content, Super Mario Challenge, and Creation Tools
Bad: Lack of Online Sharing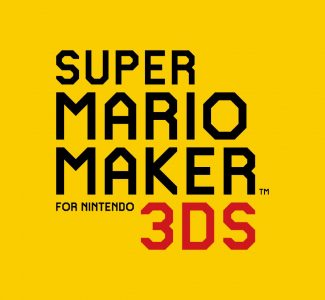 Imagination knows no bounds, and now Super Mario Maker's imaginative reach extends beyond the confines of the Wii U as 3DS owners can now create, share, and play new 2D Mario levels with Super Mario Maker for 3DS. At its core, Super Mario Maker for 3DS is virtually identical to its Wii U brother – meaning that the focus of the game remains playing and creating unique and original Mario levels. In the title's transition from Wii U to 3DS some concessions had to be made in order to make the game more handheld friendly, and these changes limit the appeal of the game to a very specific audience.
There are two main modes found in Mario Maker 3DS: Create and Play. Those familiar with the Wii U version will feel right at home with the creation tool-set; while newcomers have the option of taking short lessons to help ease themselves into the game and not feel overwhelmed by the creative process. Helpful in-game characters will provide pointers and advice to explain the level creation procedure. Everyone learns in different ways, and Super Mario Maker 3DS utilizes a clever teaching method to ensure everyone walks away from a lesson with some form of understanding.
For the visual learners among us, the game will explain ideas and give a step-by-step lesson in level creation. If you are more of a hands-on type learner, then the playable practice level will be quite beneficial as you play and experience the lesson material in a game setting. These two teaching methods are valuable tools that not only assist you in understanding the basic of level creation, but will inspire your level design.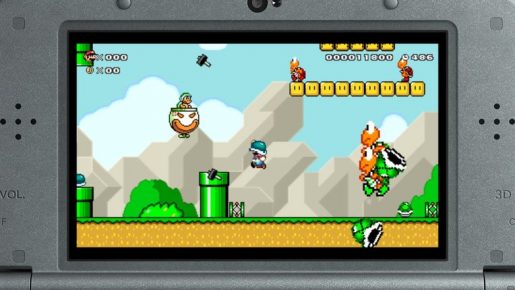 The lone fault of Super Mario Maker 3DS stems from the game's minimalist approach to level sharing. The Wii U version of Mario Maker allows users to upload their levels online for the world to play, whereas the 3DS version shutters any form of online sharing in favor of StreetPass and local wireless. Given that the Nintendo 3DS is a handheld and is used while on the go, the inclusion of StreetPass sharing is beneficial – though serves as a poor replacement to proper online sharing.
While online sharing may not be featured in the game, there is an online aspect to be found in the form of the 100 Mario Challenge and Recommended Courses. The Recommended Courses option provides you with a variety of levels to select from. What's convenient about this mode is that you have the option of downloading levels directly to your 3DS, therefore allowing you to play them at your leisure and without the need for an online connection.
Super Mario Maker 3DS Review

,