Call of Duty: Infinite Warfare Review
Good: Great Singleplayer Experience, Space Zombies, Fast Paced Gameplay
Bad: No Major Gameplay Advancement, Wasted Kit Harrington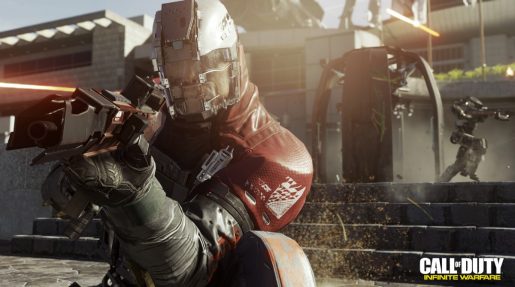 Another year and another Call of Duty title has been released. This time around space is a big focus; with gamers able to shoot it out in space from a single player perspective, via online multiplayer and cooperatively take on endless waves of zombies. This distinct change of setting shifts Call of Duty: Infinite Warfare away from previous installments in the franchise: a welcome alteration that unfortunately isn't as fully revolutionary as it could have been.
Infinite Warfare takes place after the resources on Earth have started to diminish. In turn, humans have looked to the stars and started to colonize other worlds. Alas, it seems Earth has only exchanged feuds over parts of the planet to interplanetary disputes. The Settlement Defense Front is the enemy this time around and show their hand of cruelty early on to the main protagonist, Nick Reyes.
The story takes shape from here and follows Reyes as he traverses some spectacular planet locations and pilots a Jackal spacecraft, dog-fighting his way to saving the world(s). The Jackal scenes do add something different to Call of Duty: Infinite Warfare. However, it shows how the normal Call of Duty format has been followed, adding in a vehicle section to add gameplay variety, with a space based twist. This being said, the Jackal is more of a change when compared to vehicles previously used in the franchise and is also part of some awesome missions.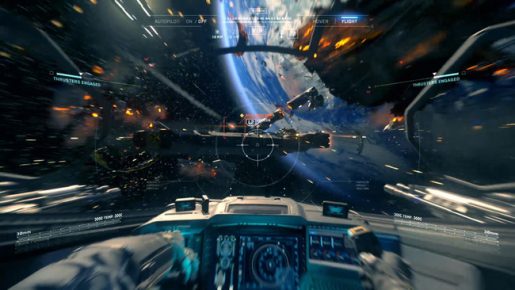 Gamers often knock the Call of Duty storylines, yet they never try to be something they aren't. Staying true to the series, the story is full of the epicness, explosions and, unfortunately, even the lack of depth of an action blockbuster straight out of Hollywood. This concept is only bolstered with the inclusion of Kit Harrington, whose rather loud, and slightly brash, character is often simply shouting towards the camera.
Harrington, despite his Game of Thrones based fame, is not the real star of the storyline show and doesn't quite live up to the performance put in last year by Kevin Spacey. The star, or stars, of the show are the brilliantly voice acted squad members and the awesome robot E3N 'Ethan', whom make the journey that bit more entertaining between the inevitable gun fire.
Many players will skip the singleplayer story completely, although they will be missing out, in favor for the fast paced multiplayer action. In keeping with the franchise, the multiplayer maps are carefully designed environments each with their own look and feel. They are mostly small in overall size, whilst offering plenty of tightly knit walkways, each offering distinctive objects or themes to enable teammates to use quick callouts.
Call of Duty: Infinite Warfare Review

,