Hotline Miami coming to PS4 next week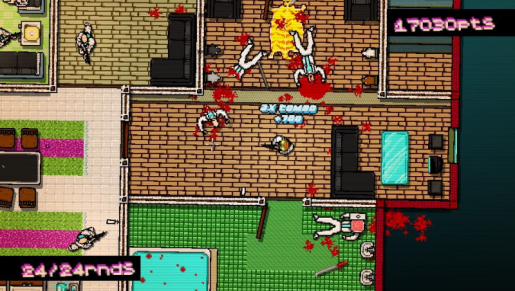 Dennaton Games is pleased to announce today that the original Hotline Miami will be coming to PlayStation 4 next week in both Europe and North America.
Gamers who already own the PlayStation 3 and PS Vita versions (cross-buy), will be able to download the PlayStation 4 version free of charge – all thanks to cross-buy.
According to Dennation Games, the PlayStation 4 version will make use of the DUALSHOCK 4 touch pad to look around and lock on enemies. In addition, players can shake the controller to perform execution moves when the enemy is pinned to the ground. As it happens, the DUALSHOCK 4 speakers will emit some sort of feedback sound.
Hotline Miami will be coming to PlayStation 4 on August 19th in North America and August 20th in Europe.