Take On Mars To Help Modders With How To Tutorials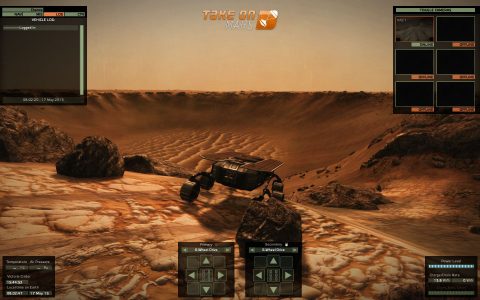 After last week's Workbench update, Bohemia Interactive has today launched a bunch of helpful mod-making video tutorials for Take On Mars.
Entitled 'Mars Mod-Maker's Manual (M4)', the brand new web-series aims to help gamers get to grips with how to create new content using the provided Workbench editing suite. The initial video of the series focuses on Data Structure & Modifications and starts with a brief explanation of where Take On Mars looks for its data, and how it can be modified.
Talking about the transition of the game from a mod to helping gamers create their own Project Lead, Martin Melicharek, commented:
"The fact that Take On Mars itself started as a mod for Carrier Command: Gaea Mission explains a lot about the dedication of this team to modding and user content creation. While we're still adding new content to the game ourselves, with a really cool announcement coming up next week, we're looking forward to see how other people experiment with the tools used to develop Take On Mars. The Mars Mod-Maker's Manual (M4) should form an excellent starting point."