Xbox One Game Cases Differ From Last Gen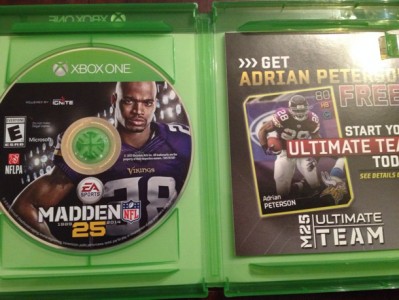 Microsoft may be trying to turn the gaming world on its head with the release of the Xbox One but perhaps they are trying to hard to make next gen different.
There is seemingly no explanation behind it but Xbox One owners will find upon opening certain Xbox One titles that the disc has changed sides. Before gamers jump to the conclusion that this is a simple mix up with the inserts and cover art being upside down notice the Xbox One logo at the top left side of the box. The disc has always gone on the right so is Microsoft attempting to change things up for their next generation console for change sake? Perhaps we will never know, unless Microsoft confirm this huge mind blowing change.