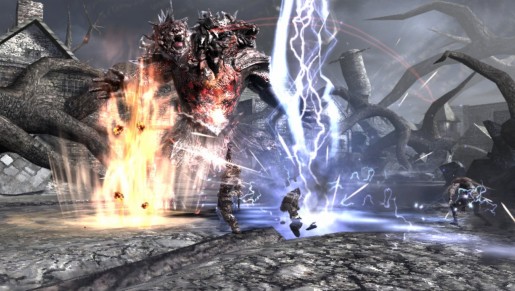 Beginning tomorrow, PlayStation Plus members with a PlayStation Vita will have a brand new game available to play for free if they so choose in Soul Sacrifice. Keiji Inafune, creator of the Mega Man series, brings us this latest Instant Game Collection action RPG title.
There are no other new free games, but Dynasty Warriors 6 and 7 are both discounted to $11.99 and $19.99 for PS Plus members respectively. PS Plus members will also be able to download a free Draw Slasher – Hanzo Avatar beginning tomorrow.
The official PlayStation blog also alerts us that Dragon's Dogma: Dark Arisen for PlayStation 3 will be leaving the Instant Game Collection on December 3, so make sure to download it as soon as possible if you would like to get it for free. Worms 2: Armageddon will also no longer be discounted beginning on that day.