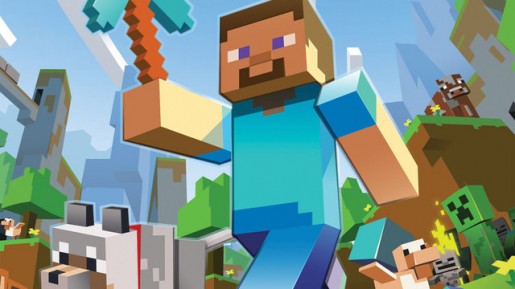 Minecraft started as a phenomenon on PC and later jumped to the Xbox 360, which has been its only console release since. Then it was announced at Gamescom 2013 that the game would be coming to PlayStation 3 and PlayStation 4, including the latter at launch of the new console. Now according to 4JStudios, Minecraft will no longer be coming to PlayStation 4 at launch this Friday.
It was assumed that everything was still a go for Minecraft for the PlayStation 4 on Friday until 4JStudios posted on their Twitter page very early today. Their tweet said "We're hard at work getting Minecraft: PS3 Edition ready for testing just now. The other platforms & TU14 will be later."
It appears that they chose to focus on getting the PlayStation 3 version out there before focusing on the other announced platforms including PlayStation 4, Xbox One, and PlayStation Vita. Someone asked 4JStudios on Twitter whether this means that Minecraft will now come to PlayStation and Xbox One on the same date in the future, but they said they had no confirmed dates for either platform at this time.