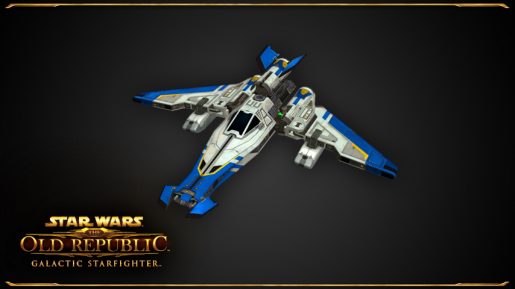 For SWTOR players who will remain a subscriber until next month, they will be able to gain early access to BioWare's next expansion for SWTOR, Galactic Starfighter.
As we all head closer to the early access date of the much awaited expansion that introduces PvP dogfight gameplay, BioWare shared some details today in regards to the Scout Class Starfighter. According to Hoffman, the Scouts are designed for "speedy gameplay" and evoke "classic Star Wars ships like the A-Wig and TIE Interceptor." When in space and battling each other out, the scouts are the fastest ships around as its maneuverability is a lot better than other classes.
For more information on the Scout Class Starfighter, check out the official Developer's Blog Update.