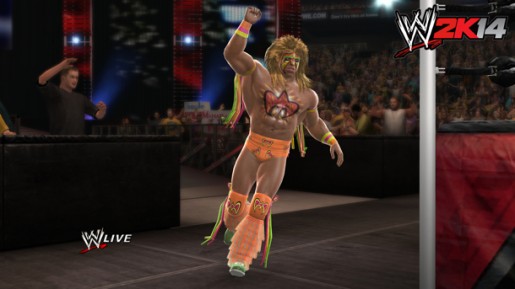 2K Games has shared a video looking at one of the matches from the WWE 2K14's "WrestleMania Mode".
The match they decided to share was the classic WrestleMania VI encounter between Hulk Hogan and The Ultimate Warrior. Much like in last year's game, WWE 2K14 will feature historical footage that introduces us to the buildup for the match you are about to play.
Also similar to last year's game is that there are a number of objectives that you have to accomplish during the match too. The WrestleMania VI arena looks pretty accurate too.
Check out the full match from WWE 2K14 in the video below: