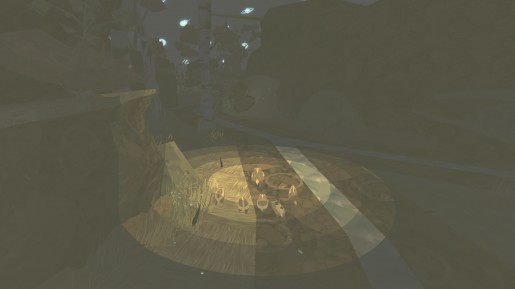 Shelter is unlike anything else I've ever played and while you could call it an adventure game, that doesn't really describe it too well, this is more of an art game – a conceptual interactive experience. As the player, you take control of a mother badger protecting her five adorable cubs. Your goal is protecting them from predators and the environment while providing them with food
No matter what else can be said about the game, the developers Might and Delight certainly must be credited with originality in the game's concept, so let's see what I thought of the game's execution.
Hot
Art Style
It's impossible to mistake a Shelter screenshot for any other game. It has a magnificent artistic style with simple shapes and a pastel palette describes the natural world in a beautiful if a little abstract manner. The badgers that you'll spend the entire game looking at are particularly well done. All are exceedingly cute and each having an individual coat so you can tell them apart.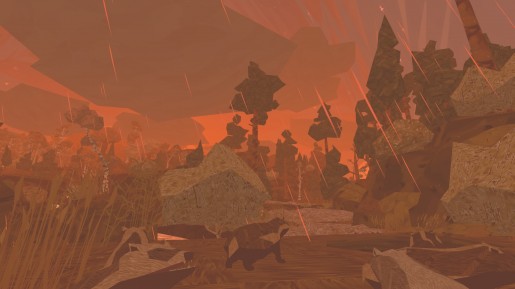 Sound
The audio in Shelter is just as beautiful as the graphics with a truly excellent musical score playing throughout, serving to up the tension and soothe your nerves as appropriate. The best part of the game's sound for me though are the adorable noises your badger babies make – the scared whimpers and excited squeaks really make them all the more believable.
Baby Badgers
Now bear with me, having baby badgers is a serious plus point; the point of the game is to make you genuinely care about the characters and that's a much easier task if they're cute little cubs. Everything about the cubs is adorable and I don't think anyone could dislike them, which makes it all the more sorrowful when one is in danger or dies. Losing a cub is one of the most genuinely emotional experiences I've had while gaming, topped only by the end of the game (which I won't spoil).
That said, you probably won't experience any kind of constant affection for your cubs – they slow you down and you need to carefully share out the food, stopping the fastest cubs from taking everything, which can lead to frustration; both with the big cubs for muscling in and with the little runts for not standing up for themselves. These conflicting feelings surrounding the little badgers is the true strength of Shelter though, and is an experience which I've certainly never come across in a game before.
Shelter Review

,