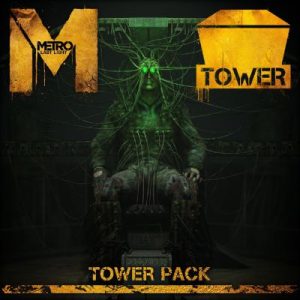 4A Games revealed today that the next DLC for the hit Metro: Last Light will be coming next week through Steam, Xbox Live and the PlayStation Network.
The 'Tower Pack' DLC will be available on current-gen consoles and PC starting September 3rd. According to 4A, the new DLC offers a series of single-player challenge levels that advance in difficulty as players scale a fortified guarded tower. Expect every stage of the DLC to be packed with mutants and other new enemies. Take note that your progress per level will ranked and be posted in the mode's global leaderboards.
Gamers who have the Season Pass purchased for Metro: Last Light will receive the 'Tower Pack' DLC for free. Those who doesn't have the Season Pass will have to buy it for $4.99.