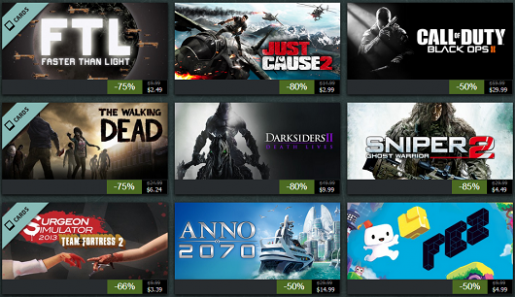 The second day to Steam Summer Getaway sale is finally here, where a plethora blockbuster games are on sale just for today.
One of the highlights of today's sale are The Walking Dead for $6.24 and Darksiders 2 for $10. If those two games are not your type, maybe these games will make you spend your money today: Just Cause 2 for $2.99, Sniper 2: Ghost Warrior for $4.50, and Call of Duty Black Ops 2 for $29.99.
In addition to the daily sales, don't forget that there are also flash sales where every eight hours, a new set of games become available on the Steam Store. For more information, check out the Steam Store.