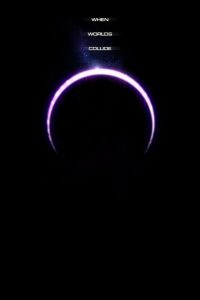 The official PlayStation twitter page has uploaded a mysterious image with an interesting tagline.
All it shows is an eclipse with the tagline saying "When Worlds Collide" at the top. With the PS4 on the horizon, it's highly possible this image is related to the console in some sort of fashion.
Sony hasn't revealed anything else about this image. Although Insomniac Games has revealed more on its Facebook page. Another image has surfaced with a tagline saying "Heroes Return" The reveal for this "game" will happen tomorrow.
Is it a new Ratchet & Clank game making its debut for the PS4 or are they making a Jak & Daxter game? It could even be a crossover game judging by the colliding worlds tagline.