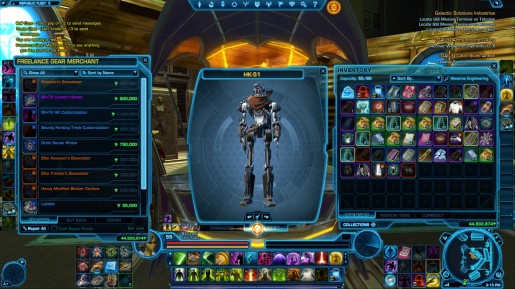 In addition to the new companion SWTOR players will be getting this August with the release of Game Update 2.3, a new customization look for HK-51 will also be available giving the droid a new look.
Fans who are getting bored with the look of HK-51 should look forward to the Bounty event in Game Update 2.3. By grinding for reputation points, those who will hit the Legend Status will be able to buy a unique look for HK-51 where instead of using a sniper rifle, it will be replaced with a crossbow.
Have a look at the new appearance and don't forget for our coverage of SWTOR Game Update 2.3.