One Piece Unlimited World: Red Announced for the Nintendo 3DS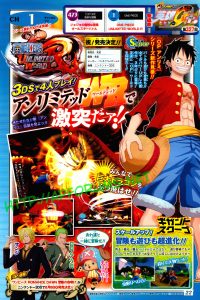 While One PIece is on break for the next couple of weeks, fans were given something else to look forward to. That is the announcement of a new One Piece game called One Piece Unlimited World: Red. The announcement simply gives the name and has a picture of the strawhats fighting a dragon, which suggests the game will include Punk Hazard in some capacity.
Despite the lack of information at the moment, the gameplay and title suggest it might be a spin off of the Unlimited Cruise series, which got an updated 3DS port a while back. It seems quite possible that this game will continue in the same footsteps as those games, but also include the later Mermaid Island and Punk Hazard stories.
[Source: APForums ]