Mighty Ape Lists Batman: Arkham Origins for PS4 and Xbox One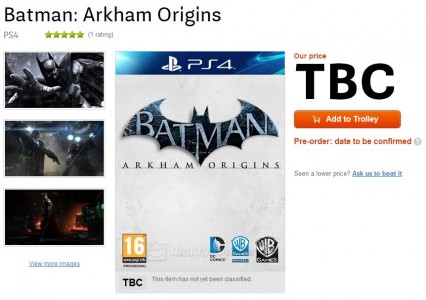 As gamers mourn the loss of backwards compatibility with the PS4 and Xbox One, it seems Batman: Arkham Origins might be releasing on those consoles after all. According to a listing on MightApe, it seems both games will be releasing on all next gen consoles in the future.
Currently the listing lacks a release date, which could mean they won't be launch titles and has place holder box art. No additional information is listed, but this news could be huge if you want to play Batman: Arkham Origins and buy a next generation console.