BattleBlock Theater – How to Unlock Rose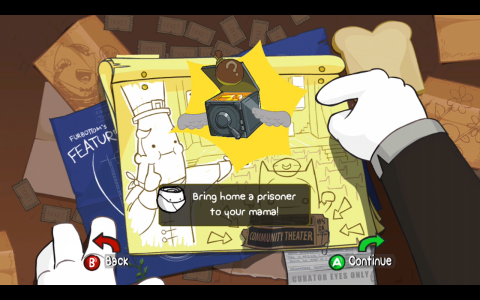 As some of you may already know, this Sunday is Mothers Day and to help celebrate it, The Behemoth is giving away a new special character.
To unlock the Rose, simply load up the full game and the character should unlock shortly after. This little guy will only be available till Thursday (May 16th), so don't miss out on him. In addition to that, don't forget to unlock Toast, who can be obtained by completing this weeks Furbottom's Features. Also as a friendly reminder, you can't reobtain a star head past trading, so don't get rid of it if you want them all.
PREVIOUS STAR HEADS
Star – Start the game (impossible to miss)
Alien Hominid – Get 1 achievement in Alien Hominid (still active)
Knight – Get 1 achievement in Castle Crashers (still active)
The Behemoth Logo – Play the original Furbottom's Features (dead)
Furbottom – Load the game from April 15th to April 19th (dead)
Winston – Furbottom's Features #2 online (dead)
Donuts – Furbottom's Features #2 offline (dead)
Toast – Furbottom's Features #3