Rumor: PlayStation Plus Display Reveals Next Months Games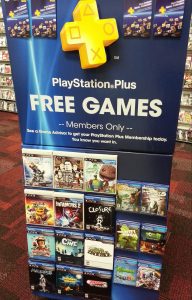 Earlier today someone posted an image of a new PlayStation Plus display, which shows some rather interesting games. While most of the games are currently available for plus or will be soon (Zombie Tycoon 2), it also shows Sleeping Dogs (this was free for Europe), Pinball Arcade, Pax's Truffle Trouble and Germinator, though none of these games have been announced for Plus. In addition to them not being announced, it also looks like those games were designed to be part of the display and could mean this will be next months offering in the US.
When you consider we typically get 3 PS3 games and 1 Vita game a month, it seems quite plausible that these would be the games. Especially considering the randomness of Pax's Truffle Trouble and Germinator, plus the overall demand for Sleeping Dogs in the US. Like everything else, this is nothing more than speculation, though I think it's a fairly safe bet. In any case, what do you think of the display? Do you think that someone put it out too early or did someone just randomly add games?