Check your Email for Some Free Soul Sacrifice DLC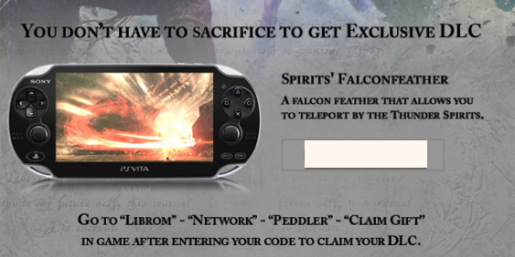 In hopes of raising awareness of Soul Sacrifice, Sony is sending out emails that not only detail the game, but also include a free DLC code. This code unlocks the Spirits FalconFeather, which is an item that allows you to teleport, so it's a nice little bonus if you plan on picking up the game.
In addition to giving away free DLC, the email also confirms the leaked DLC release schedule.