The Gree Event in SWTOR comes back; New rewards available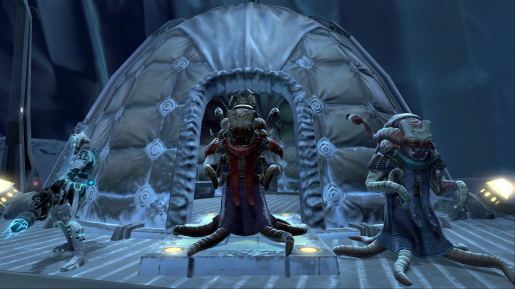 After the Gree Event ended over two weeks ago in SWTOR, BioWare is pleased to announce today that the event is back once again for another two weeks.
Starting today through till March 26th, gamers who are in need of more reputation points to earn Legend reputation in the Gree Enclave status can now grind them again as the event opens its curtains again. With the new event once again open, BioWare also added new stuff that gamers can get once they reach the Legend status. If you happen to reach the Legend reputation by next week, you will be able to get the cool looking blue sphere mount for forty-four gray helix components.