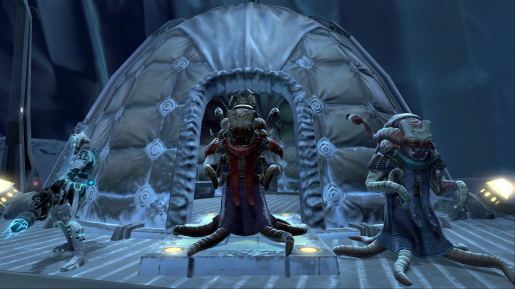 Tomorrow marks the release of SWTOR Game Update 1.7 where a new live event and Galactic Reputation will be introduced.
To give players on what to expect in tomorrow's game update, Bioware released today a sneak peak trailer showcasing the live event that level 50 players will be able to play with their guild or by themselves. Don't forget also that with tomorrow's game update, you will be able to grind for reputation that gives you a reward daily and weekly.
Here's the sneak peak trailer and don't forget to check back with us tomorrow to see the full breakdown on what the seventh update brings to SWTOR community.