Sony is Rewarding "Loyal" Supporters with a Free $10 PSN Voucher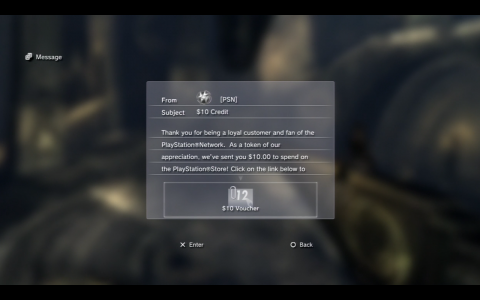 While we're all anxiously awaiting the conference later today, Sony is rewarding "loyal" PSN members with a voucher for $10 dollars. You can find a picture of the message above, which strongly implies we will see something huge at the conference later today. This will most likely come in the form of the PlayStation 4, but it could also be something else I suppose.
In any case, you might want to check your messages to see if you've been "loyal" enough to earn the voucher. Going off what I've heard from others, it seems to have nothing to do with when your account was created or trophy total, so it might just be for playing on the PlayStation 3 an absurd amount of time. Whatever the case might be, it's nice to see Sony rewarding their "loyal" fans with a small bonus.