JoJo's Bizarre Adventure Gold Experience Edition Announced for Japan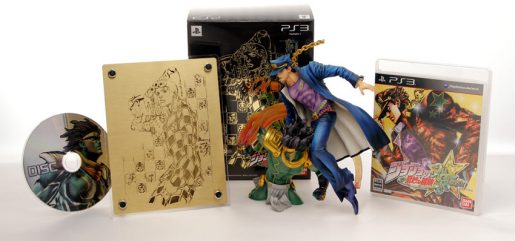 While there is still a lot we don't know about JoJo's Bizarre Adventure, we do know it will have a limited edition or "Gold Experience" edition. This edition will the game, soundtrack, special box, Jotaro figure, Yoshikage Kira DLC code, gold plated artwork of Giorno, and the Hayato Kawajiri notepad. Before you get too excited, this edition will run you 16,980 yen ($183 dollars), but at least you get a fair amount of value.
In addition to the Gold Experience edition being announced, Namco also revealed the games official box art. This can be seen in the image above and is quite reminiscent of the Capcom fighters box art.