CM Punk's Theme Song Now On Rock Band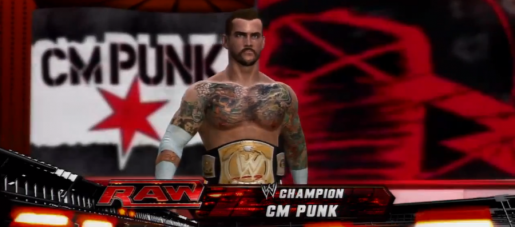 If you are a WWE fan, you'll be happy to know that CM Punk's theme song will be available for you to download to play on Rock Band.
If you did not know already, CM Punk's song is sung by Living Color and the song is called "Cult of Personality". There are also songs by Soundgarden, Quiet Riot and Kelly Clarkson for you to download from next week as well.
All songs are available on Rock Band for the PS3, Xbox 360 and Wii. North American gamers can get the songs from January 22nd while European PS3 owners can get them from January 23rd.
Check out the details below:
-Kelly Clarkson – "Stronger (What Doesn't Kill You)" (160 MSP / 200 WP / $1.99)˚
-Living Colour – "Cult of Personality" (160 MSP / 200 WP / $1.99)*
-Quiet Riot – "Bang Your Head" (160 MSP / 200 WP / $1.99)
-Soundgarden – "Spoonman" (160 MSP / 200 WP / $1.99)*
˚Tracks feature support for keyboards.
*Pro Guitar/Bass expansion available (80 MSP / 100 WP / $0.99)