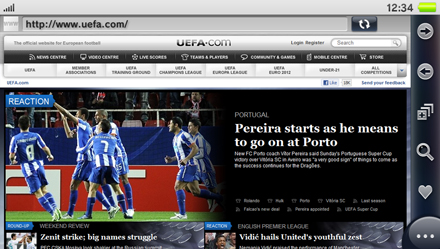 Firmware 2.0 for the PS Vita is due out soon and Sony has outlined it will include some changes to the slightly clunky internet browser the console currently has.
Sony President Shuhei Yoshida announced the following on twitter:
One welcome change in tomorrow's PS Vita FW2.0 will be the web browser becomes a "small app", you won't have to quit games to use it.

— Shuhei Yoshida (@yosp) November 19, 2012
This is great news for gamers that like to browse the internet while playing games on the PS Vita. It will be beneficial if you're looking for help for a particular game you're playing as well.
Yoshida went on to say that "browsing will be faster" too.