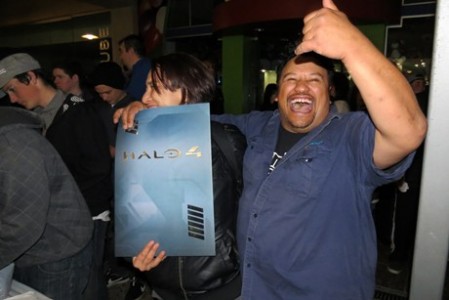 Halo 4 came out earlier this week and it's no surprise that millions of Xbox 360 gamers were excited for its release. According to data from VGChartz, opening day sales for the game have set a new record for the Halo franchise.
Estimates are that Halo 4 sold an impressive 3.1 million units on November 6th. Over 60% of those sales were from the USA alone with 1.9 million units sold.
In comparison, this is a 15% increase on the opening day sales of both Halo 3 and Halo: Reach. If sales of the game stays like this, it is surely to sell well over 4 million units in its first week on sale. It will go on to have the biggest gaming launch for an exclusive console video game.