Steins;Gate Announced for the Playstation Vita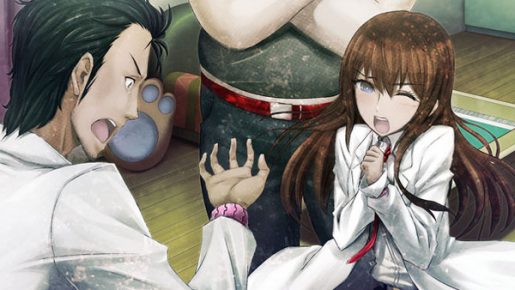 In a surprise announcement today, Famitsu revealed that Steins;Gate and it's spinoff Steins;Gate: Hiyoku Renri no Darling are coming to the Playstation Vita. Similar to the PS3 version there will be a double pack for $130 dollars, which also includes a ticket for the upcoming Steins;Gate movie. Additionally fans can go a step further and buy the limited edition for $223 dollars, which comes with a charm, plus another item to be revealed later.
No word on whats different or if it will utilize the Vita's touch controls, but it's currently set to release on March 14th 2013 in Japan. Hopefully we will see an English version, though that seems unlikely given we never got the other titles.