NBA Game Time Launches On The Xbox 360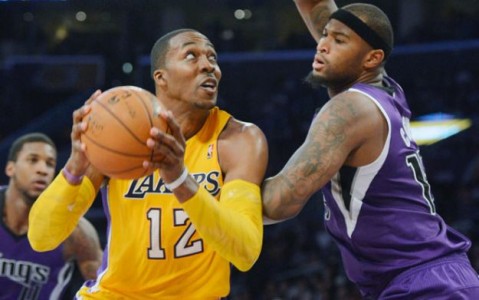 The NBA's official Game Time app has launched allowing Xbox 360 gamers to stream live NBA games on their consoles.
The app arrives just in time before the regular season tips off on October 30th. The app is only available to those who have a Gold Xbox LIVE account.
If you subscribe to NBA.com League Pass Broadband, you will also be able to watch full NBA regular season games in stunning HD.
NBA Game Time on Xbox LIVE offers the following features:
Live Games, Highlights, and Replays in HD – You'll have access to every live regular season game, in stunning HD. All the games are available in replay, so you can watch on your schedule. And, if you're short on time altogether, watch the condensed game recap, or just take in the quick highlights.
My Teams – Obsess over your favorite team and get up-to-the-minute stats on your favorite players. With NBA Game Time on Xbox 360, getting to the details is quick and easy. And to make sure you are in the know, add 4 other teams to follow.
Stats & Standings – Want to know what's going on around the league? With Stats & Standings, find out which team is leading a conference or which players top the leaderboards in scoring, rebounding, and more.
Scores & Schedules – NBA Game Time on Xbox 360 gives you quick access to the scores you want and the schedules you need – right on your big screen. Spoiler Alert! Feel free to turn those scores off too – so you can catch up on your game a little late, without the spoilers.
Mini Guide – The mini-guide gives you a quick preview of all of today's games right at the bottom of your screen, and makes it easier than ever to switch between games.
Split Screen – Watch two games at once, or watch a live game on one screen while you catch up with highlights or a replay on the other.
Voice and Gesture Control with Kinect for Xbox 360 – Focus on the court instead of looking for the remote. Navigate through the games, skip to the next quarter, or play, pause, and rewind that buzzer beater, all with the sound of your voice or the wave of your hand.
Source: Joystiq