All WWE '13 DLC Characters Revealed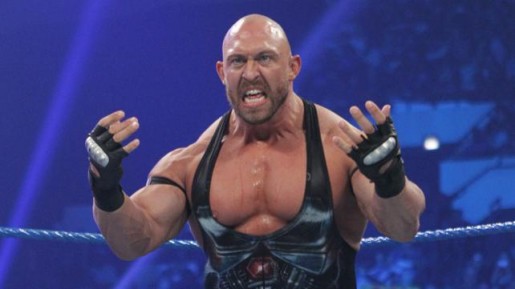 It was revealed just a few days ago that WWE '13 will have 21 DLC characters overall. Now we know who those people will be as the full list if name have been revealed.
There will be a healthy mix of both current and Attitude Era stars for you to choose from. No details on how much the DLC will be but all of the characters ill be available to download the same day the game comes out on October 30th. In addition to the 21 extra characters, other DLC is included such as Brock Lesnar's Kimura Lock, Ministry-era Undertaker attire and John Cena's United States Spinner Belt.
Check out who you can download in WWE '13 below:
Current WWE Superstars
* AJ Lee
* Antonio Cesaro
* Damien Sandow
* Drew McIntyre
* Layla
* Natalya
* Ryback
* Tensai
* The Usos (Jey and Jimmy Uso)
* Yoshi Tatsu
"Attitude Era" Superstars
* Brian Pillman
* Chainsaw Charlie (Terry Funk)
* Diamond Dallas Page
* Gangrel
* Goldust
* Mike Tyson (pre-order bonus)
* Rikishi
* Too Cool (Scotty 2 Hotty and Grandmaster Sexay)
* Val Venis
Source: PWinsider.com