Battlefield 3: Armored Kill Review
Good: The Biggest Map In Battlefield History, Lots of New Content For You To Access, New Maps Are Visually Impressive
Bad: Assault And Recon Classes Get The Shaft
User Score
9.2
(47 votes)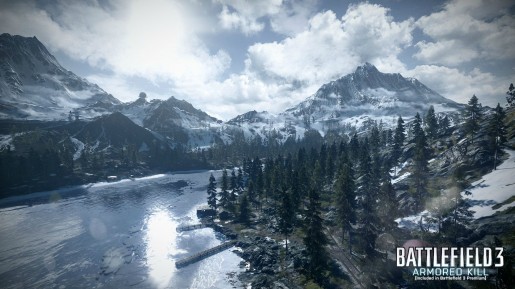 NOT
Assault And Recon Classes Get The Shaft
If you like playing as either the Recon or Assault class in Battlefield 3, then Armored Kill may not be for you. Neither of these classes are equipped to take on the heavier vehicles in this DLC and that is mostly what you will encounter. You may be thinking that it would be awesome to snipe across the vast desert, but in reality you would just be obliterated by either the AC-130 or a passing chopper. The Assault class may have a grenade launcher, but those are sorely underpowered when compared to a rocket launcher or C4. The Support class may even have problems whether they have C4 or not, seeing as they have to get all the way to the tank in order to destroy it. You will notice that most everyone will be playing as the Engineer class, since they have the power of their rocket launchers and the ability to repair vehicles using the repair tool.
VERDICT
The Armored Kill DLC for Battlefield 3 is a paradise for players who enjoy the vehicular warfare aspect of the multiplayer, although those who prefer to do battle on foot may find themselves sorely overwhelmed and may find themselves thinking that this pack is not for them. The DLC does throw in plenty of content to keep you satisfied and on top of that every map looks extremely beautiful. If you find yourself with a little extra cash and don't mind maps mainly used for vehicular warfare, then definitely look into picking up Armored Kill.
[
Editor's Note:
Battlefield 3 Armored Kill DLC was reviewed on the PS3 platform. A voucher code for the Premium pass was provided to us by the publisher for review purposes.]
Page 1 2
Battlefield 3: Armored Kill Review

,