Square Enix Launches Teaser Site for Lightning's Future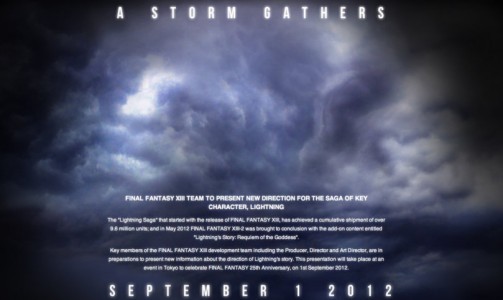 In roughly a week or so, Square Enix is set to unveil the future of the Final Fantasy XIII series, in which and most likely, Lightning's journey will finally come to an end.
To hype out the reveal event of the next (or maybe the last) Final Fantasy XIII game on September 1st, Square Enix released a teaser site. Through the site, fans will see a background of clouds and of course a 'lightning'. Since we're almost a week away before the reveal, let's hope that Final Fantasy XIII-3 will be the best FFXIII game to close the saga of Lightning.
Check back with us on September 1st to find out the details.