Counter-Strike: Global Offensive Review
Good: Addictive As Ever, Entertaining New Content, Fair Price
Bad: Lacking Visuals
User Score
8.9
(8 votes)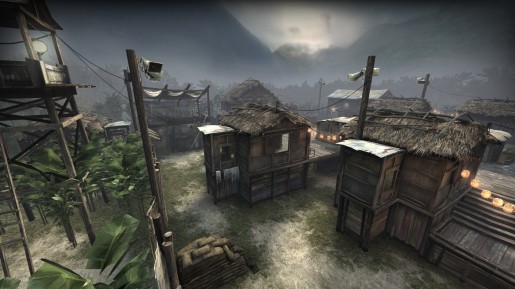 With GO, you can look forward to more than just new modes. The weapon/equipment count has gone up a little bit in this new iteration. Molotovs and incendiary grenades have made their debut, bolstering the tactical choices mid-battle. Also, a sawed-off is now available to the Terrorists and Mag-7 for the Counter-Terrorists. The most notable, however, is the Zeus x27. This one-shot taser is mainly used to show off your skills, but should you fail during your demonstration, you'll be left completely open (and feel pretty stupid, trust me). Upon firing the Zeus, whether it hits or misses, the taser will automatically drop itself. It is worth noting that this piece of equipment doubling as a weapon can only be purchased in the Casual game mode.
Fair Price
Counter-Strike: Global Offensive costs $14.99 ($11.99 for PS+ members) which is around the same asking price for 2004′s Source version on PC. You can't really argue with that price tag when Steam is asking $19.99 for a version that came out eight years ago.
NOT
Lacking Visuals
Global Offensive isn't the best looking game available for download today. Although the franchise has seen a facelift since its last release, it isn't a drastic improvement. Animations are smooth and the remade maps can be compared to their outdated counterparts to see the visual improvements, but overall the differences should have been more distinguishable. However, this is still the Source engine. So maybe we shouldn't have expected much more than what is on display.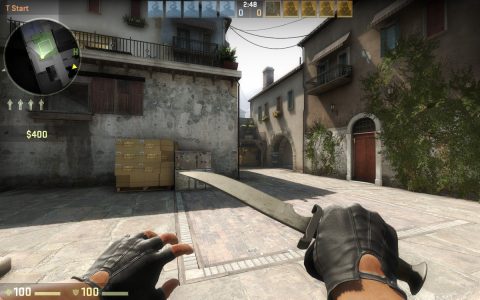 Verdict
Counter-Strike: Global Offensive reminds us all of where our FPS loyalties once lied (or still do). The lack of modern FPS conventions makes for a game that provides a refreshing change of pace and easily stands out amongst Call of Duty and its desperate followers. The skill-based, exhilarating Classic modes coupled with the Arms Race and Demolition round out a very appealing package. And this package can be yours for fifteen bucks, or less for PlayStation Plus subscribers. Even taking into account the unimpressive visuals, Counter-Strike: Global Offensive makes a solid argument to reimmerse yourself in its addictive FPS formula that continues to stand the test of time.
[
Editor's Note
: Counter-Strike: Global Offensive was reviewed on the PlayStation 3 platform. The game was provided to us by the publisher for review purposes.]
Page 1 2
Counter-Strike: Global Offensive Review

,