Jojo's Bizarre Adventure is Getting the HD Treatment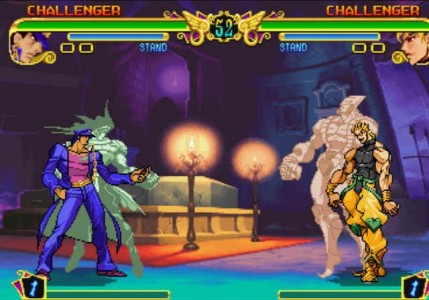 Following the announcement of Marvel vs Capcom HD, it seems Capcom is also remaking the infamous Jojo's Bizarre Adventure. This version will include the classic game, plus the ability to select original or HD graphics and of course online play. Currently it is set to release on August 21 (PSN) / 22 (XBLA) and will run you $20 dollars.
While the announcement of Jojo's Bizarre Adventure is frankly Bizarre, it does show an interesting new direction for Capcom. Ideally this will lead to PowerStone HD, Tech Romancer HD or even a console version of Red Earth, but for now let's be happy we got Jojo.