This Weekend's Steam Sale: 75% Off Cities XL 2012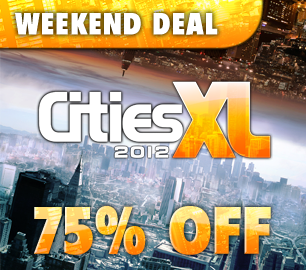 Cities XL 2012 is this weekend's Steam sale cutting the price by a whopping 75%.
Cities XL 2012 is the latest title in the famous simulation city builder, where players design and build cities before connecting them together. In Cities XL 2012 there are 1,000 different structures and over 60 maps to build your cities on. The weekend deal which ends on the 18th of June drops the price from £29.99 to £7.50 or $39.99 to $9.99.