Rumor: South Park: The Game May Have A New Name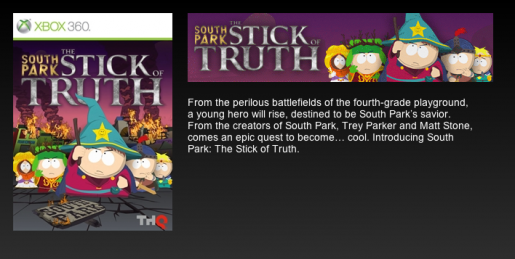 As seen recently on the Xbox Marketplace, the previously announced South Park game may have a new name, or rather an official one to ditch the old placeholder name. The upcoming RPG to be published by THQ is supposedly going to be named South Park: The Stick of Truth, as revealed by the marketplace listing.
Though all of this is yet to be confirmed, it does actually look legitimate, based on the given box art and logo, rather than just a title change for the page. We will update on the matter if any new information regarding the legitimacy of this happens to be revealed any time soon.
Source: Xbox Marketplace