4J Studios Explains Latest Minecraft Xbox 360 Update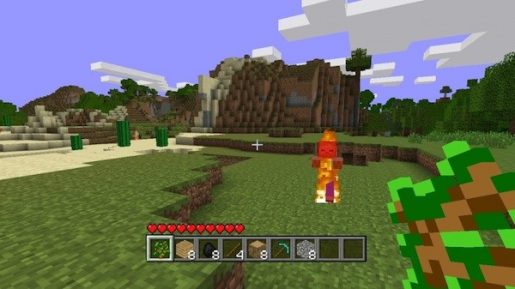 4J Studios' Paddy Burns has shared some details about the upcoming updates you can expect too see in Minecraft Xbox 360.
Paddy Burns shared most of the details about the update on OXM UK. It will be update version 1.7.3.
Not only is 4J Studios implementing the aforementioned update, they're also including what is called the "Adventure update".
Here's the details on that:
"Minecraft 1.8 isn't so much an expansion as an entirely new game. It adds Creative Mode, which gives players invulnerability, infinite blocks and the power of flight, plus a host of mechanics that are designed to make Survival Mode feel more like a classic dungeon-crawler.
You'll have a new stamina gauge to reckon with, replenished by eating things, plus new enemies like the Endermen, the ability to parry attacks, optional NPC villages and vast underground strongholds, stocked with rare items and materials. On the technical side, expect a revamped lighting system.
This is going to be the most difficult update due to the sheer amount of changes, and also the underlying architecture changes that come with it. We're looking forward to the challenge!"