'Soul Sacrifice' for the PS Vita Revealed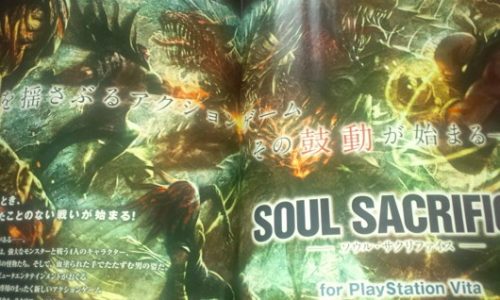 In the recent issue of Weekly Famitsu magazine in Japan, a new title called Soul Sacrifice has been revealed that will be on the PlayStation Vita sometime this year.
From the six page article that they've decided for this title, Famitsu revealed that Soul Sacrifice will offer gamers to choose from different classes and slay beasts throughout the game. The information that they've revealed were a little scarce but going from the art work and stuff that they've revealed, Soul Sacrifice might be the Monster Hunter solution that Japanese owners has been waiting for. Also, it may be very well a title from the "Souls" series of From Software, but then it looks like the game is being developed internally through Sony.