Sony Plans to Bring PS One Vita Compatibility Afterall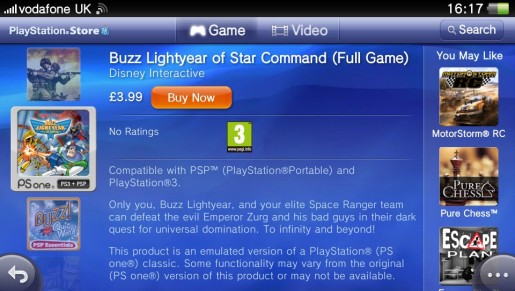 With the Vita's release behind us, gamer's are still waiting on a number of fixes/improvements to the system. Among the most common complaints is the lack of Playstation One support, which was a very popular feature for the PSP. While there was word of it coming, we've since heard virtually nothing. However after the last store update, Buzz Lightyear of Star Command appeared for Vita users.
Don't get your hopes up too high, as this is the only classic listed. Additionally, many users have reported that the title is unplayable, so the Vita isn't quite ready for this at the moment. Naturally this might be disappointing to some users, but this at least a sign that it's close to being complete.