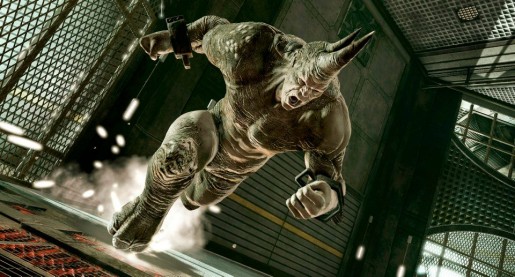 Following the announcement that Rhino will appear in The Amazing Spider-Man video game, new screenshots have been released for the game showcasing the rampaging villain.
Although The Lizard is the main villain in the movie, Rhino appears (for now) to be the main villain in the video game. Looking at the screenshots released, it does not look like Rhino is too happy to see Spider-Man.
The Amazing Spider-Man is due for release June 26th.
Check out the screenshots below: