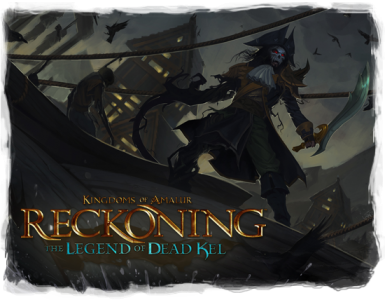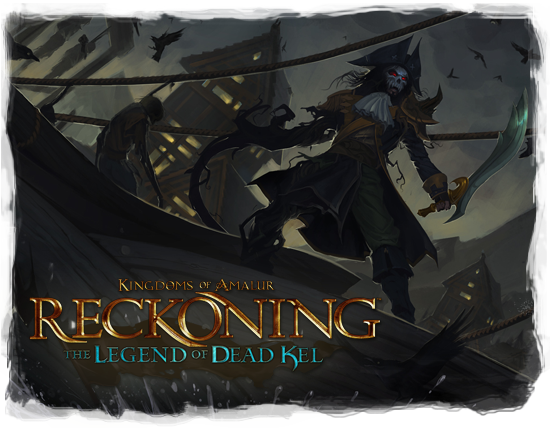 Following the successful launch of Kingdoms of Amalur: Reckoning on the PS3, PC, and Xbox 360, BigHeadStudios is pleased to reveal today that the first expansion DLC will be releasing this March.
The Legend of Dead Kel is the first DLC to hit Reckoning that will take players into Gallow's End where the dead Pirate Kel and new enemies awaits. The DLC is said to have new storyline that you can follow, sidequests to take, and a lot more.
The legendary pirate Dead Kel and his Hanged Men have returned to haunt the seas of northern Amalur. Embark on a journey to the distant island of Gallows End with the eccentric Captain Brattigan in an adventure that will uncover a secret so great that it has incited wars and toppled kingdoms. Discover powerful new weapons and Twist of Fate Cards and use them to conquer the island's unique inhabitants. Become the Lord of Gravehal Keep and lay claim to this once great fort that stands upon the edge of a cliff in the most expansive player housing option yet. In an extensive new story and a host of new side quests, battle treacherous new enemies and face exciting new challenges on the mysterious island of Gallows End.
Those who are intrigued by this DLC, The Legend of Dead Kel will be available this March 20th for $9.99.