Facebook Now on PlayStation Vita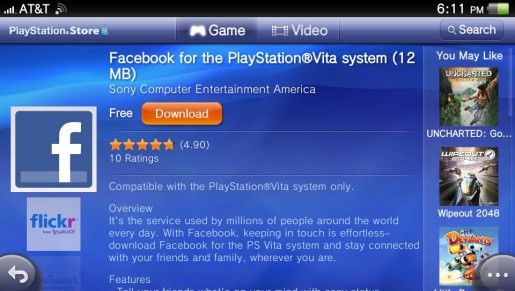 When the PlayStation Store updated yesterday, one thing was missing from the promised apps like Netflix and LiveTweet – Facebook.
To make the PlayStation Vita a device for social networking, Sony finally released the Facebook application today on the PlayStation Store. If you have your Facebook linked to your PlayStation Network, there won't be anymore signing up process that needs to be done. Simply launch the app and bam, you're connected with your friends.
Based on my usage of Facebook on my Vita, everything runs smoothly and the Wall updates automatically. Now, I just have to worry about about my battery =/
Facebook Now on PlayStation Vita

,