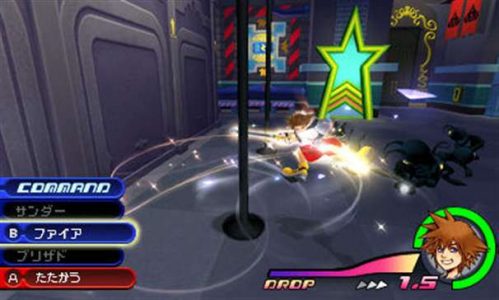 Kingdom Hearts Dream Drop Distance (Or Kingdom Hearts 3D if you want to give credence to the hammy wordplay intended by the developer) is, sadly, not Kingdom Hearts 3.
That said, it's still an anticipated title and could be one of the reviving factor's of the 3DS's library. Kingdom Hearts fangirls are a lovably ravenous bunch after all. That said, looks like Japan has its release date for the 3D Disney-Square crossover.
That release date is March 29th. So get ready to rock the Mickey ears and pray it's better than the previous DS title Re:coded.
Oh, and for Kingdom Hearts 3. Pray for that too.
Kingdom Hearts 3D Gets A Japanese Release Date

,