Just Cause 3 Currently In Development Or Not?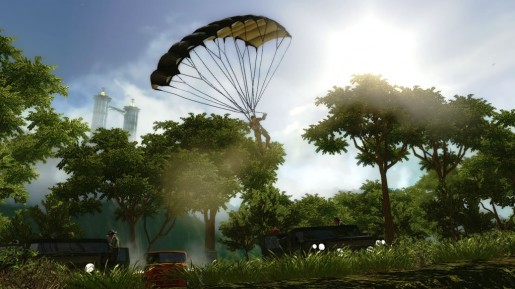 Xbox World Magazine has reported that Just Cause 3 is currently in development is scheduled for release in 2012.
"Our spies say devs Avalanche are hard at work as we speak, and that it's set for release next year," reads the news section of the magazine's latest issue.
It could just be a rumor as the magazine didn't specifically say the game in question is actually Just Cause 3. Just Cause 2 came out in early 2010 to favourable reviews and managed to sell around 1.5 million copies worldwide.
Avalanche Studios mentioned back in 2010 it was keen in developing a third instalment of the game. But you could say a 2012 release for a sand-box title is still too early…
If you take a look at the development for the franchise, the first Just Cause game was released on the Xbox 360 back in 2006. Four years later, Just Cause 2 finally was released for both the Xbox 360 and PS3.
After Just Cause 2 was released in 2010, Avalanche Studios went straight into work for Sega's Renegade Ops. That game wasn't released until September 2011. From the schedule Avalanche Studios currently has, I find it hard to believe that Just Cause 3 will be out as early as 2012 unless the studio have been working on the game secretly for a number of years.
To make a sand-box style game from the ground-up will take several years to develop. If Just Cause 3 is indeed coming out next year, there's a chance the game would recycle the same environments from Just Cause 2.
The other thing that may show that it isn't Just Cause 3 is the fact Just Cause 2 sold below Square Enix's expectations. Although 1.5 million copies is an accomplishment in itself, it is not as much as you'd expect considering the amount of positive reviews and strong word of mouth the game received.
I guess we will all have to wait and see from an official announcement from Avalanche Studios to see if Just Cause 3 is indeed in development. If it is, a 2012 release for the game seems unlikely in my opinion.
Do you feel Avalanche Studios is working on Just Cause 3 or are they developing another game? Let us know.
Just Cause 3 Currently In Development Or Not?, 9.7 out of 10 based on 3 ratings