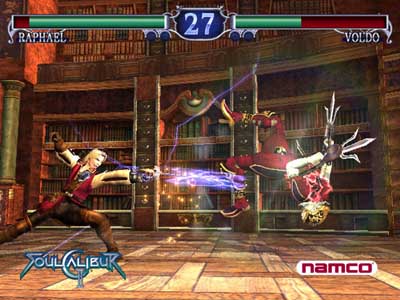 Soul Calibur V's Game Director, Daishi Odashima may have hinted that a Soul Calibur HD Collection could be in the works soon.
Daishi Odashima posted the following on his twitter account:
"We are thinking of releasing past SC series as DLC."
If this comes into fruition, it's likely the original three Soul Calibur games will be remade in HD. HD collections are all the rage right now. Konami will be releasing its Metal Gear Solid HD Collection later this year and Ubisoft already released the Splinter Cell HD Collection on the PSN earlier this year.
Soul Calibur V will be released sometime next year on the PS3 and Xbox 360. The HD collection may be released in time to coincide with the game if Namco Bandai goes beyond the "thinking" stage.
Soul Calibur HD Collection In the Works?

,